Love songs story
This is a musical article, you can click on the notes to hear the songs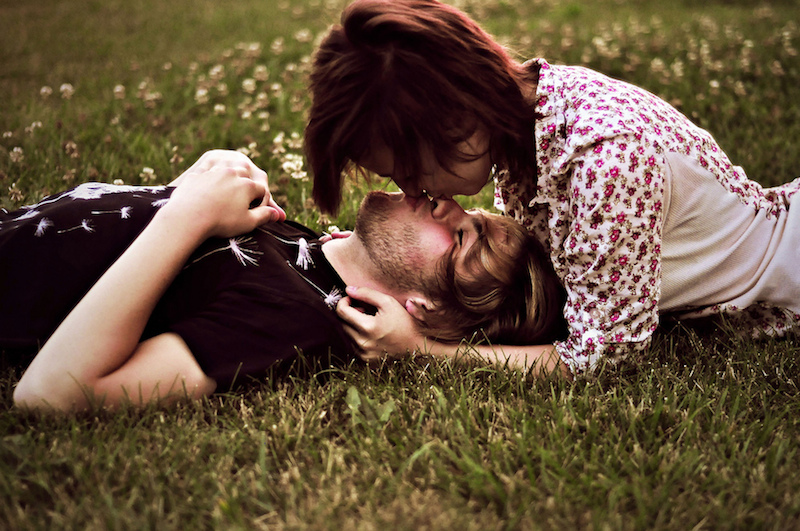 The first time I saw you across the room something caught my eye. Your nonchalance and confident attitude drove me to you. It happened as soon as you spoke: I knew you were the one that I've been dreaming of ever since I was a little girl . You were so smart and witty, a bit standoffish, but I liked it. To be honest, you had me from hello . We didn't start on the right foot, though. Only in movies it's that easy. You had a past, like everyone does but you can't go the distance with too much resistance. I know you have doubts, but for God's sake don't shut me out.
I was willing to try harder for you; I could see you were broken, but you were the one for me.
Days, maybe weeks passed, and I saw you in a club, you were with your friends, I was on my own. I wanted to say I've been trying, I'm not lying, no one's perfect, I've got baggage too . But there was no time for much, and I had to pull you away for a brief moment in which I only wanted you to kiss me beneath the milky twilight .
That kiss was magic, everything went quiet around us and I could only feel you and me, my heartbeat and yours. When we took a step back and you looked into my eyes, the flashing lights in the background and the thump thump of the speakers booming in the club, I felt that soon you're gonna say you'll love me, 'Cause I'm a-gonna love you too' .
We set a day for our first date, and I was nervous. I looked at the mirror a thousand times, changed my dress and shoes, started all over again. I wanted you to see me, to really see me. I'm usually very proud, I don't go out of my way to get anyone's attention, but darling you are the only exception .
We met, and I could tell the difference, away from your friends and from your usual crowd, you were just you, kinder, softer, a better version of you. It wasn't the dress, or the shoes, it wasn't that I looked my best: you really saw me because you wanted to. I realized I wasn't on my own in this crazy infatuation. I confessed "It seems I'm always thinking of you, that you really got a hold on me ". You smiled and didn't say I love you right then, but we got there, yes we did. And we never looked back.
It's been three years since then, and you should know by now I'm never going to change, I'm always going to stay . This is our love story through the music I listened all along the way, told by the lyrics you can't remember, and with the melodies I'm sure you know quite well. Even though you'll never know which one is our song, I love you because we're like that: I'm lyrics, you're music, and when you're with me, pop goes my heart!
Image: Courtney Carmody